EFFAST TITE – Cement for PVCu
EFFAST-TITE is a solution of polyvinyl in a mixture of solvents containing tetrahydrofuran to cement PVC pipes and fittings developed with a special solvent that evaporate fast. It is possible to do a pressure test two minutes after the cementing when the circumstances require this. When flexible pipes are cemented respect one our of drying time, for immediate testing use maximum 3 bars after twenty minutes (up to 160 mm). It can be used with or without cleaner.
250ml, 500ml & 1000 ml
LARGE-TITE is developed with special solvents that evaporate slowly. Pressure testing after 24 h. (above 10°), do not use this solvent cement below 5°C, during the first 10 minutes do not charge mechanically.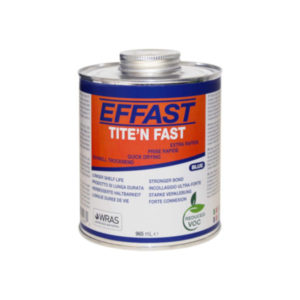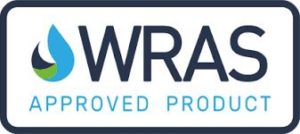 Manufacturer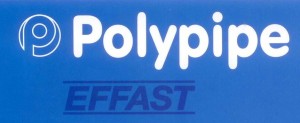 ,

Download Information in PDF Document